New releases

CD's Max Ledenwinkel
ORDER THE CD'S FEELINGS & NOSTALGIA
OF THE DICK BAKKER ORCHESTRA
ON THE WEBSHOP OF 'OMROEP MAX Ledenwinkel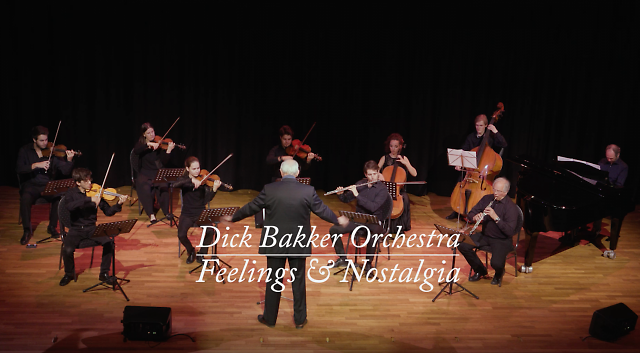 DICK BAKKER ORCHESTRA
FEELINGS & NOSTALGIA
VIDEOCLIP
International album release Dick Bakker "Feelings & Nostalgia" (Dureco)
In the 70s and 80s well known Dutch music producer & conductor Dick Bakker produced a small unique series of fully orchestrated instrumental albums including classic nostalgic evergreens. The songs were all recorded with a full orchestra and supported by highly respected soloists like; Piet Noordijk, Toots Thielemans, Ack van Rooijen en many other established English musicians.
These albums have always been favourites with amongst others American nostalgic radio stations and especially for the US market a compilation double album – "Feelings & Nostalgia" was releases upon request by XM Radio. This album, with re-mastered recordings and new artwork has now been re-released
in a limited number and digitally made available throughout the world on all the usual streaming platforms such as Spotify.
35 classic evergreens in a unique instrumental arrangement by Dick Bakker Orchestra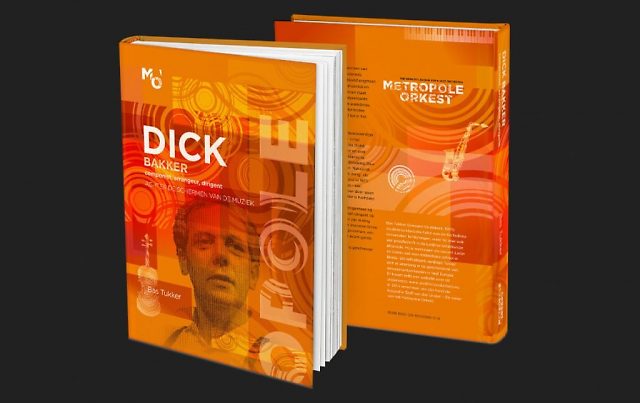 The book 'Behind the scenes of the music' of Dick Bakker
In 2017, Dick Bakker, former chief conductor of the Metropole Orkest, celebrated his seventieth birthday. A great opportunity to look back on more than fifty years behind the scenes of music as a sound engineer, studio director, arranger, composer and conductor. Author Bas Tukker tells (in Dutch) in a new biography about the musical life of Dick Bakker and gives an insight into the Dutch music world with stories and anecdotes.
CLICK HERE TO GO TO THE WEBSHOP »
Topesa Sound Files
This page shows private material from Dick Bakker
The material is copyrighted. A login code is required to access the following pages. This is only provided to authorized persons.

Please do not download, distribute or publicly display the material. Although the site is copy protected, we would like to point out that the use of the copyrighted work on this site is only intended for a restricted circle and is not or may not be used for commercial purposes. Needless to say, we would like to point out that infringement of the copyrights of the rightholders is a crime.
Op deze pagina is privé materiaal te zien van Dick Bakker
Het materiaal is auteursrechtelijk beschermd. Om toegang te krijgen tot de volgende pagina's is een inlogcode nodig. Deze wordt uitsluitend verstrekt aan geautoriseerde personen.

Wij verzoeken u het materiaal niet te downloaden, distribueren of in het openbaar te vertonen. Alhoewel de site is voorzien van een kopieerbeveiliging wijzen wij u er op dat het gebruik van het auteursrechtelijk beschermde werk op deze site uitsluitend is bedoeld voor een besloten kring en niet voor commerciële doeleinden gebruikt wordt of mag worden. Ten overvloede wijzen wij u er op dat inbreuk op de auteursrechten van de rechthebbenden een misdrijf is.